In-Home Care Support, Respite and Staffing Solutions
HOME CARE NURSES AUSTRALIA (HCNA) is an influential and forward-thinking home care and disability service provider. Our dedicated and passionate team of professionals provides a full range of in-home healthcare services, specialising in highly complex cares. Your needs and wishes will be carefully matched with a caregiver and a schedule to help improve your quality of life. We offer our services to anyone in ACT, SA, Victoria and WA.

Home Services
Routine Housework Including General Cleaning, Vacuuming, Dusting, Washing Floors, Laundry, Ironing, Changing Beds, Defrosting Refrigerators/Freezers, Cleaning Ovens/Stoves and China Cabinets
Heavier Cleaning Such as Spring-Cleaning, Light Fixtures and Washing Walls and Windows
Planning, Cooking and Serving Meals
Baking for Holidays and Special Occasions
Monitoring and Motivating Regular Diet Plans
Transporting Clients to Social Activities and Appointments
Running Errands and Shopping for Clients or Transporting Clients to Carry out These Activities
Assisting With Mail, Correspondence and Payment of Bills
Providing Respite and Palliative CareServing as Companions and Participating in Friendly Socialisation Activities
Assisting With Entertainment Preparations, Hosting, Serving and/or Clean Up
Packing Household Goods When Changing Residences
Caring for Plants
Monitoring Clients' Safety, Comfort and Welfare by Contacting Them by Phone or by Making Home Visit(s)
Checking Interior Conditions of Homes While Residents Are Away and Ensuring the Exteriors Reflect an "At-Home" Appearance

Personal Care
Assisting With Grooming Needs Such as Hair Care, Shaving, Cleaning Teeth and Routine Nail Care
Supervising or Assisting With Tub Baths, Showers, Sponge Baths and Bed Baths
Providing Routine Skin Care Such as Applying Lotion to Dry Skin
Assisting With Dressing and Undressing
Assisting With Mobilization Activities Including Turning, Transferring, Exercising and Walking
Assisting With Toilet and/or Commode Needs
Assisting With Eating or Feeding
Assisting With Self-Administered Medications by Reminding Client to Take Them at the Prescribed Time(s) and/or Following Up to Ensure They Are Taken
Monitoring Vital Signs Such as Blood Pressure, Pulse and Respiration
Providing Respite and Palliative Care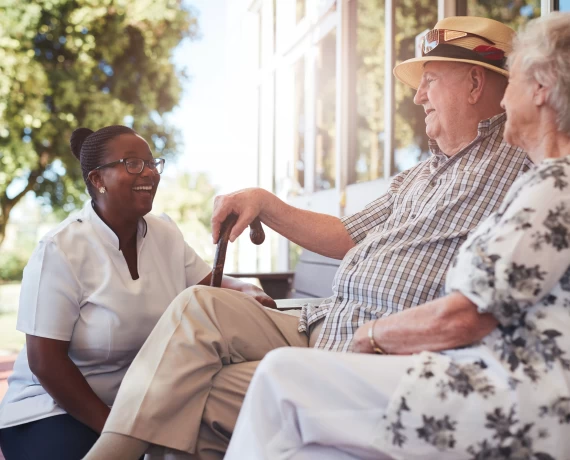 Companion Services
We provide companionship by engaging the client in any number of activities such as
Conversation
Reading
Writing
Games
Crafts
Playing Cards
Walking
Planning
Cooking
Serving Meals
Baking for Holidays and Special Occasions
Assisting With Entertaining
Medication and Appointment Reminders
Escort to Appointments
Visiting Friends and Neighbours
Shopping
Events
Plays
Religious Services
In-Home Assessments
We conduct non-medical to find clients' functioning capabilities, to identify their needs, and to determine what services are needed to assist them attain and maintain optimum independence.
Who Can Obtain Service
Certain segments of the population will find our services especially beneficial such as:
People Who Are Frail
Aged
Housebound
Terminally, Chronically or Acutely Ill
Physically or Mentally Challenged
Recently Discharged From Hospital
Family Caregivers
Accident Victims
When Service is Available
Help is available 24 hours a day, seven days a week to conform to clients' needs and preferences.
Speak to a member of our team
Please ensure you complete all fields.