Healthcare at Home by caring professionals

We provide a range of home and nursing services including after hospital surgical and medical care to help you recover in the comfort of your own home.

Rehabilitation in the home

Our rehabilitation in the home program enables you to continue your recovery after surgery, injury or illness in the comfort of your own home.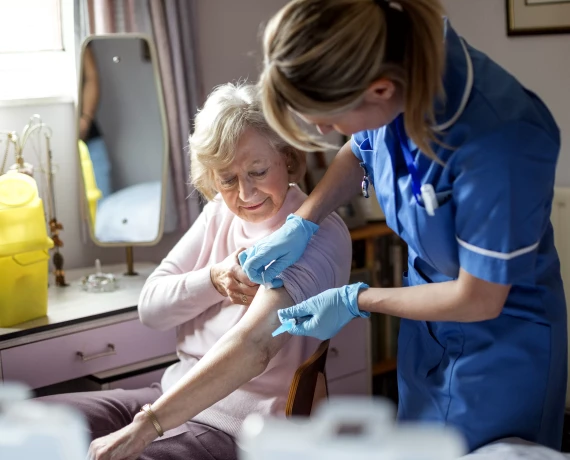 Health Professionals
Doctors and other health professionals can refer directly to Home Care Nurses Australia (HCNA) at Home. We will keep you informed of your patient's progress during their home care to ensure continuity of care.
We work closely with referring doctors and health services to develop individualised care plans. Any concern of deterioration is flagged quickly with the patient's treating Doctor.
You do not need a referral from a doctor to access our services.
We provide the following:
Speak to a member of our team
Please ensure you complete all fields.